Hi all,
I understand this question has been asked repeatedly, so I sincerely appreciate your patience here.
I have browsed several of the threads posted on this topic and have followed Pieter_B's guide and Hidden.nld's guide but it still isn't working.
To be specific, I am trying to run a VoIP client on my device using the Zyxel VMG8825-T50. It worked well with my last ISP and is running just fine in my LAN, so I am assuming the problem is with the router.
I have provided the device in question with a static IP address (via the router) and I have selected ETH_Internet, since I have fibre glass in my home. I don't need translation for the ports, but those are filled in because I am not allowed to leave them empty.
Here's a screenshot of the current state of things: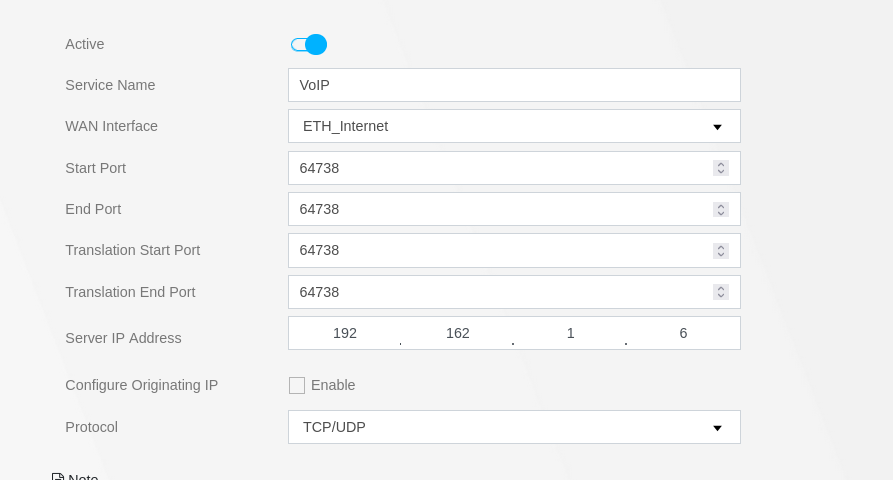 Could you please help me figure out what is going wrong?